THE BEST COURSES
ON AAC+
The AAC Academy offers live and on-demand, online learning opportunities for professionals, families, and communicators across the globe!
Professionals, get the knowledge and skills you need to do great AAC work.!
Families, learn how to build communication skills during everyday moments, at home or online!
Empty space, drag to resize
All Access Membership
Want access to our entire course library and member discounts on exclusive events and resources? With your AAC Academy All Access Membership, you'll save BIG on access to over 40 staple courses and series, not to mention new courses added monthly! You'll also benefit from deep discounts on exclusive events, coaching services, and other resources from our AACcessible toolbox, all for one incredible annual membership price!
Empty space, drag to resize
Empty space, drag to resize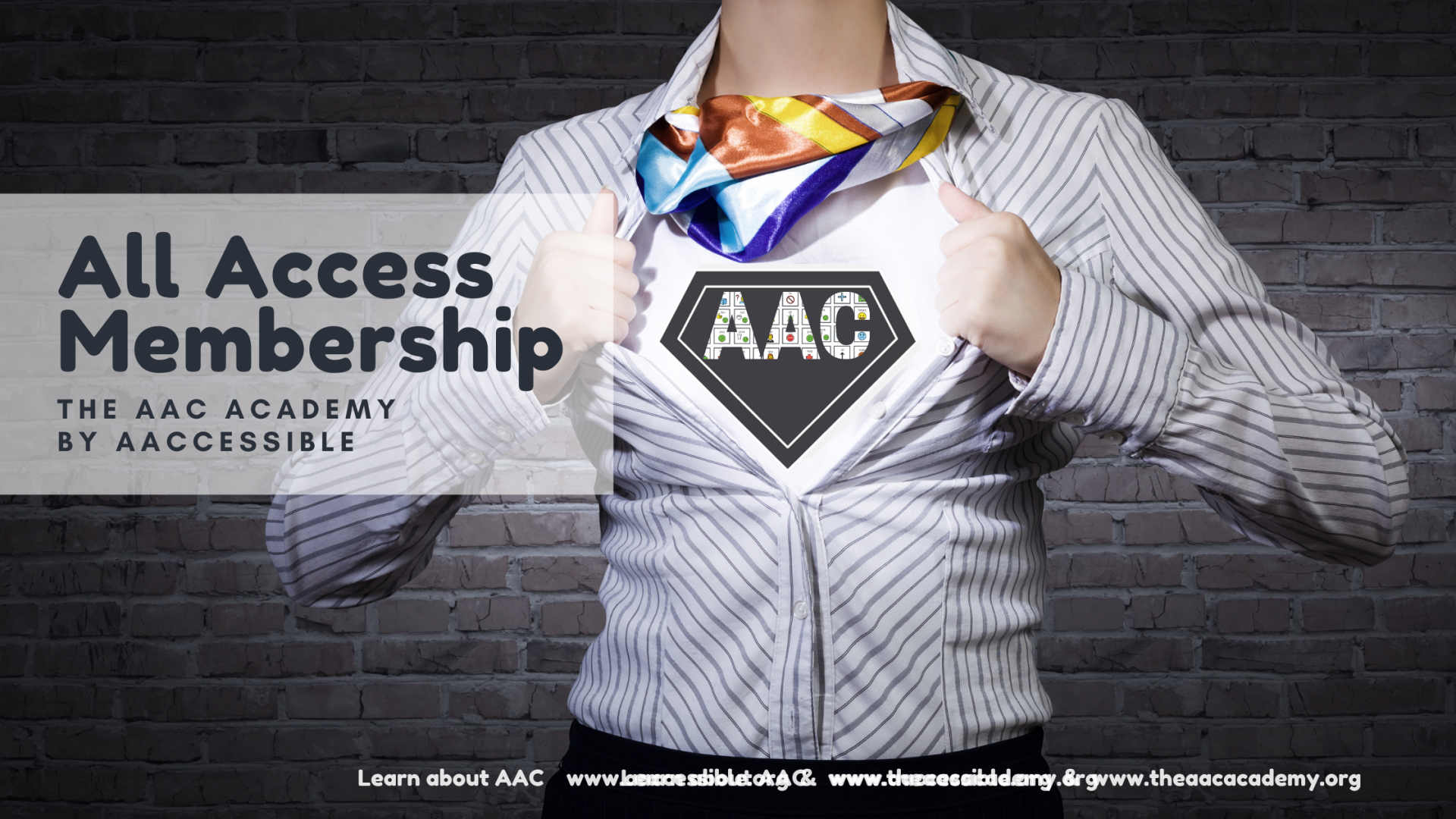 THE PERKS OF OUR LEARNING PROGRAMS
The best instructors in the field have designed the most motivating and effective learning paths for you.
PRACTICAL APPROACH
Our courses are evidence-based and practical, aimed at offering you the skills you need to support the complex communicators in your life today.
PERSON-CENTERED
We tailor our courses to the unique learning needs of each student and adhere to an AAC philosophy that recognizes the whole child.
FOR THE COMMUNITY

Our courses aim to promote quality AAC services across the globe and support the mission and vision of our nonprofit partner, AACcessible Foundation.
You've got my attention, what can I expect?
When you enroll in the AAC Academy, you can expect an engaging and effective learning experience that is in line with best practice in the field of AAC. The rockstar quality content of our courses is further enhanced by the interactive, multimedia features of our classroom.
Interactive Video Instruction
Whether you attend live or watch on your own time, you will enjoy interactive video instruction from experts in the field, teaching from the trenches.
Multimedia Learning Materials
We offer multimedia course materials that suit each learning style, supplementing your video instruction with e-Books, full color slides, hands-on activities, and learning "check-ins" through polls and quizzes.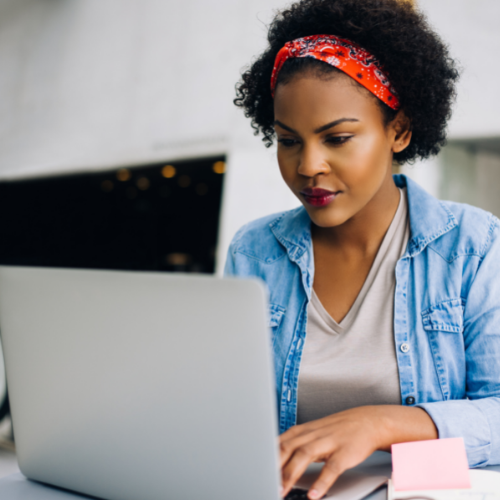 An AAC Village
You don't just get a course, you get a community! Participate in our online learning communities to share thoughts and ideas with your classmates, ask your instructors questions, and more!
Peace of Mind
You not only get long-term access to your purchased courses but can also rest, assured that you can track your CMH via your student transcript.
Empty space, drag to resize
Continuing Ed Credit
Our live and on-demand courses offer CMH credit to qualitied students. CMH information can be found on the course landing page for all of the courses in our library. CMH can be used toward ASHA certification maintenance.

Learn more about certification maintenance hours - CMH - versus ASHA CEU's on our CEU Info Page.
Empty space, drag to resize
Ok I'm In! What' do I do?
Awesome! Browse our courses below and find the learning path that's right for you! You can sign up for a single course or course bundle, join a series, or save big with an annual membership!

Don't forget to opt-in for email updates so you don't miss new courses and features added regularly!
\Learnworlds\Codeneurons\Pages\ZoneRenderers\CourseCards
\Learnworlds\Codeneurons\Pages\ZoneRenderers\BundleCards
Save Even More with Membership
AAC All Access members have the keys to the kingdom with access to our staple course library and exclusive discounts on special events and resources. All for less than your monthly Starbucks habit!
Wait a sec, I have a few questions...
I'm an SLP, do I get ASHA CEU's?
We offer CMH instead of CEU's, and here's the scoop on that...

CMH or "certification maintenance hours" are just a good at maintaining your ASHA C's and state licensure requirements (check your state for details) as CEU's, they just aren't sent to ASHA to show up on your CE Registry. We have chosen to offer CMH and help you track your CMH (in the event you are audited by ASHA) to bypass the high overhead costs involved in offering ASHA CEU's so that we can keep your tuition low Visit our CEU/CMH page to get full details on this part of your learning experience.
I'm a busy person, do I have to watch my class live?
No way! We offer flexible learning for all of our courses so you can have a life outside of learning. Read on for details...

All of our courses with live lecture are recorded so that you can re-watch or watch for the first time on a schedule that works for your busy life. You get the same great quality as a live course and the flexibility to pause and rewind, while also maintaining interactivity with our instructor and classmates though our online learning communities.
We strive to be a good steward of resources. Read on to see how your AAC Academy tuition supports the AAC community at large.

The AAC Academy is the educational branch of AACcessible Foundation, a 501(c)(3), nonprofit organization dedicated to improving global access to communication for all through education, advocacy, awareness, and action. Visit AACcessible to read more about our mission, vision, and values and to discover how you can take part in outreach projects.
accessibility is our mission
Need scholarship support?
At AACcessible & The AAC Academy, we strive to make quality resources and training accessible to everyone, If you are a caregiver or professional in need of financial support to attend a course with us, please apply below.
Empty space, drag to resize
THE WORD ON THE STREET
FLEXIBLE LEARNING
"I couldn't attend live but the video lessons are great and I find myself speaking to the group and writing notes along with my classmates. Great information and I like the breaks and time to process."


jane, slp
GREAT RESOURCES
"Courses offer so many resources and the instruction is clear and concise, with sufficient descriptions and examples for a variety of communicators. This was a great way to start my morning!"


ELLA, EDUCATOR
"Engaging presentation style, fantastic resources, logical course organization. The best course on AAC I've ever taken!."





mike, bcba
Empty space, drag to resize
EARN WHILE YOU LEARN
Our Affiliate Program is here!
If you love our courses and bundles, refer your friends using a unique referral link and earn a commission with each enrolled learner! You don't have to author a course to be eligible to become an affiliate. Email us for more info at:
[email protected]
or enroll in the program by clicking below.